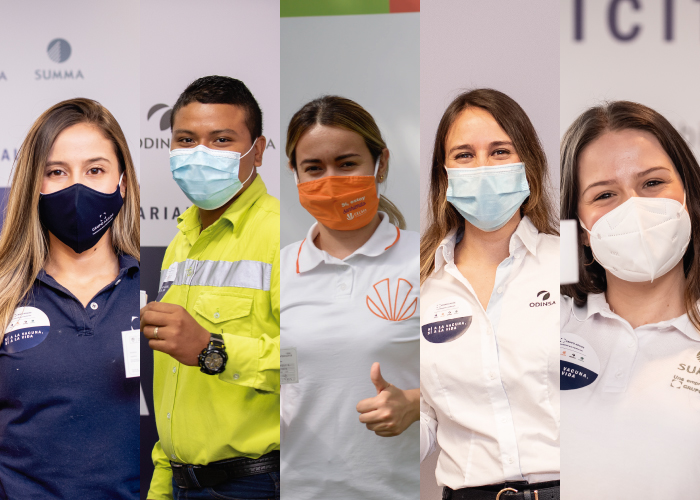 The Argos Business Group registers more than 7,400 employees who have received their vaccine against Covid-19
29 July 2021
This figure corresponds to 81% of the organization's total collaborators in Colombia and includes the population benefited by the organization's initiative and by the National Vaccination Plan.
Additionally, Grupo Empresarial Argos has extended this benefit to suppliers and contractors directly linked to the operation.
During the last three weeks, the Business Group has established 17 vaccination points for its employees and contractors in Antioquia, Atlántico, Bolívar, Caldas, Cundinamarca, Meta, Risaralda, Sucre, Tolima and Valle del Cauca.
After three weeks of starting the vaccination plan, the Grupo Empresarial Argos registers more than 7,400 collaborators who have already started their vaccination scheme against Covid-19, thanks to the installation of 17 own vaccination points in 10 departments of Colombia and the progress of the National Vaccination Plan.
Through ANDI, Grupo Argos acquired nearly 19,000 doses of the Covid-19 vaccine as part of its commitment to the well-being and care of its employees, and as a complement to the National Government's efforts to address the current health and accelerate economic recovery.
"We see with the greatest optimism and hope the speed of the organization's vaccination process and the extension of this benefit to our suppliers in the operation. We also celebrate these complementary efforts made by the private sector to help the important deployment of the National Government to face the health situation and accelerate the economic reactivation of the country.
Rafael Olivella – Vice President of Talent and Corporate Affairs Grupo Argos