Materiality
At Grupo Argos we play the role of active strategic architect, leading and accompanying the monitoring of the general sustainability model of the Business Group, with a broad vision of trends and risks, and promoting the setting of goals and objectives in our strategic businesses and portfolio investments.
Our materiality analysis is the roadmap that reflects the most important work focuses on environmental, social and governance (ESG) issues, which we must manage as a priority over the next 3 years and that allow us to adapt to changes in the environment, market dynamics and the expectations of our interest groups.
The prioritization process that allowed us to define our material topics includes five steps:
1

Identification of topics to prioritize

2

Stakeholder identification for consultation

3

Internal and external consultations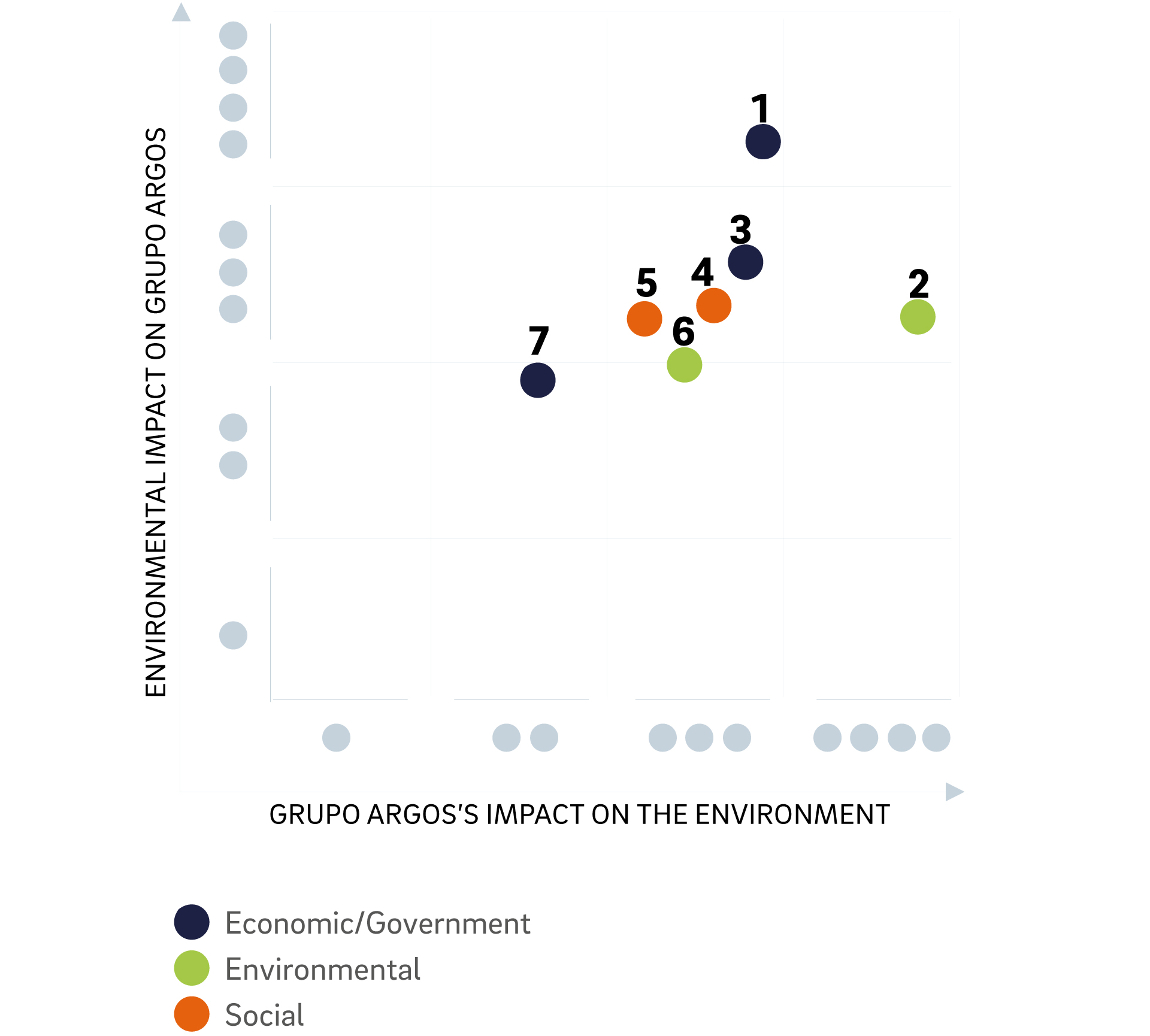 Creation of economic value for shareholders by meeting the company's objectives with a long-term vision.
Identification, assessment, and management of climate change risks and opportunities at Grupo Argos's investments.
Promotion of ethical and transparent behavior, within the applicable legal framework, strengthening the trust of all stakeholders in the organization.
Management of the company's employees and ongoing focus on their well-being.
Economic, political, and social factors, external to Grupo Argos, that condition the company's operations. It affects the way the organization adapts to its surroundings through engagement, social investment, and human rights protections.
Commitment to use natural resources efficiently and responsibly.
Analysis of environmental, social, and governance criteria when making investment or divestment decisions that create comprehensive value.