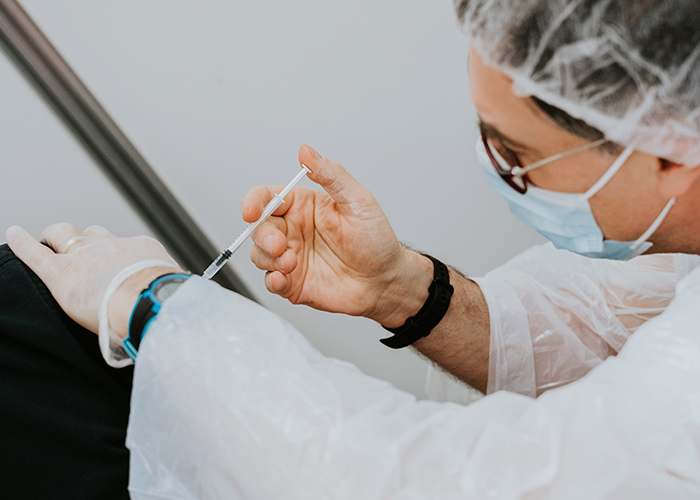 The Argos Business Group acquired 19,000 doses of the Covid-19 vaccine for its collaborators in Colombia
24 June 2021
As part of its commitment to the well-being and care of its employees, and with the aim of continuing to contribute to the country's economic reactivation process, Grupo Argos acquired 19,000 doses of the Covid-19 vaccine.
The vaccination process will be carried out through the IPS of the compensation funds in the regions in which Grupo Argos, Cementos Argos, Celsia, Odinsa and Summa, companies of the Grupo Empresarial Argos, have presence.
The organization is awaiting the arrival of the vaccines and estimates that the application process will begin during the month of July.
9,500 people will benefit from this measure channeled through the negotiation initiative led by Andi and the National Government.
In July, the vaccination process against Covid-19 will begin for 9,500 employees of the Argos Business Group in Colombia. This benefit could be extended to the organization's contractors and suppliers.
This measure is part of the shock plan that the Business Group began in 2020 to face the health, economic and social situation generated by the pandemic and whose first pillar is associated with the protection of the life and health of its employees and their families.
"We celebrate the decision of the private sector channeled through ANDI for the acquisition of vaccines against Covid-19 that complements the efforts of the National Government to face the health situation and accelerate the economic reactivation of Colombia."
Rafael Olivella – Vice President of Talent and Corporate Affairs Grupo Argos