News
Sofía Gómez returns to the most prestigious freediving competition with a third place in the general points table
10 August 2022
Long Island, Bahamas
Sofía Gómez returned to Vertical Blue, considered the most important and prestigious competition in the freediving competition cycle, where 42 athletes from around the world meet in the place that has some of the best conditions for freediving, Dean's Blue Hole, 200m deep next to the shore, without current, wind or waves, essential conditions to achieve important dives.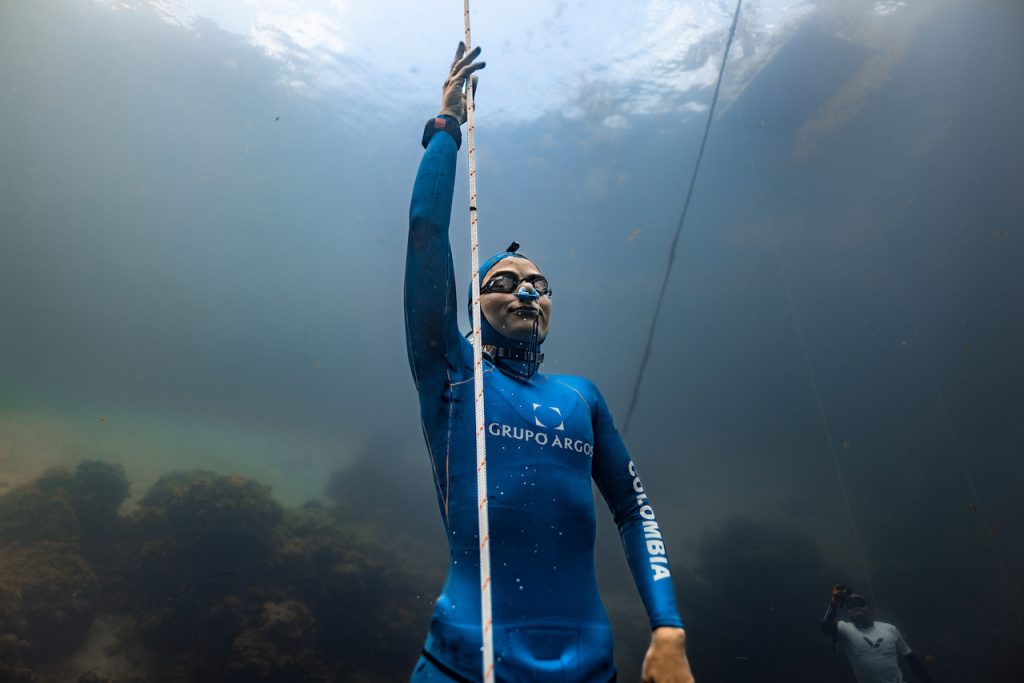 Sofía competed in 3 disciplines: Constant weight with Monofin, in which she did 2 dives, one at 90m and another at 95m; Constant weight without fins with a dive to 57m and Free Immersion with a dive to 83m.
The points from these dives allowed her to finish on the podium, in third place behind Sahika Erkumen from Turkey and Fatima Korok from Hungary, who took second and first place respectively.
They have been challenging years for the athlete, who moved away from the deep after an injury in 2019 and for 2020 and 2021, due to the pandemic, she did not have many opportunities to train in the sea.
However, she never stopped training, focusing on building her strength and her tolerance to co2 and hypoxia, as well as maintaining her flexibility, which allowed her to return to great depths.
He is already looking at the Freedom Depth Games competition that will take place in Cyprus in October and another competition that is being organized for December, where he will focus, as he has been doing, on strengthening his body and mind to get closer to the mark of 100m deep.
The accompaniment of the private sector has been very important in the development of these training sessions and competitions, Sofía has been working hand in hand with Grupo Argos, her main sponsor for 3 years, she also has the support of BMW Colombia and the accompaniment of Isdin and Adidas Colombia.