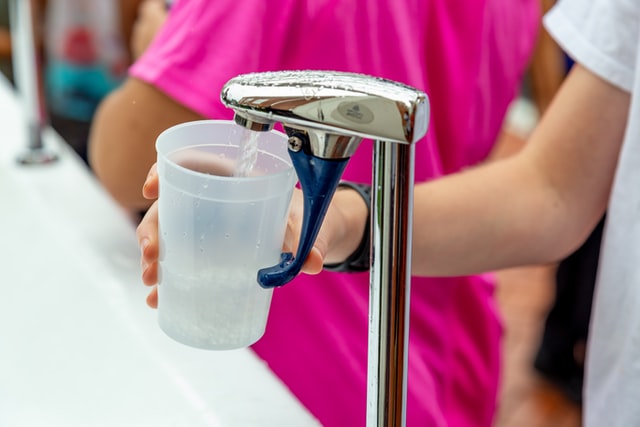 More than 300 families in Tolima now have access to drinking water thanks to an alliance between Fundación Grupo Argos and Celsia
17 August 2021
The delivery of drinking water filters benefits more than 1,200 people in the municipalities of Planadas, Chaparral, Roncesvalles, Saldaña, Ortega, Prado and in the rural area of ​​Ibagué.
This project arises from the Grupo Argos Foundation's commitment to promoting projects that contribute to the water security of the territories and from Celsia's conviction to promote the transformation of the communities near its areas of operation.
The project investment amounted to more than COP 100 million.
In order to contribute to the water security of the territories and promote the development of the most vulnerable communities, the Fundación Grupo Argos and Celsia delivered 300 drinking water filters that benefit more than 1,200 people in the municipalities of Planadas, Roncesvalles, Saldaña, Ortega, Prado and Ibagué. This project had an investment of COP 100 million and includes an environmental education component that materialized with 13 workshops on the sustainable use of water, good health and hygiene practices to improve the quality of life and efficient use of filters, in which more than 300 people from the benefited communities and educational centers participated.
"We promote projects that create social value and contribute to water security in the territories, with the conviction of improving the quality of life of the communities, taking care of their health and leaving installed capacities that are useful for the future. This type of solution is allowing us to reach the most remote areas of the country, giving them access to water with alternatives that adapt to their conditions and needs ".
María Camila Villegas – Operational Director of Fundación Grupo Argos
""At Celsia we are partners in the development of the regions or communities where we operate and we always look for a way to join forces with other entities to help the most vulnerable communities, always seeking to contribute positively to the improvement of their quality of life. With this project we are also making a contribution to the health of our communities, which is very relevant today when hand washing and hygiene are important to prevent diseases ".
Luz María Gallo – Leader of Fundación Celsia
Benefits of delivered filters​
The filters are made of clay and do not require power sources, additional construction, or chemical additives or pump connections. They also have a compact and easy-to-use design that allows families to purify water before consumption, avoiding health effects from viruses and bacteria.
The filtered water is highly efficient, alkaline, mineralized and without excess chlorine, which makes it very pleasant to drink. Likewise, it removes mercury, lead and by keeping it hermetically closed, it is kept free of any plague. Finally, the drip system enriches the water with oxygen and refreshes it.