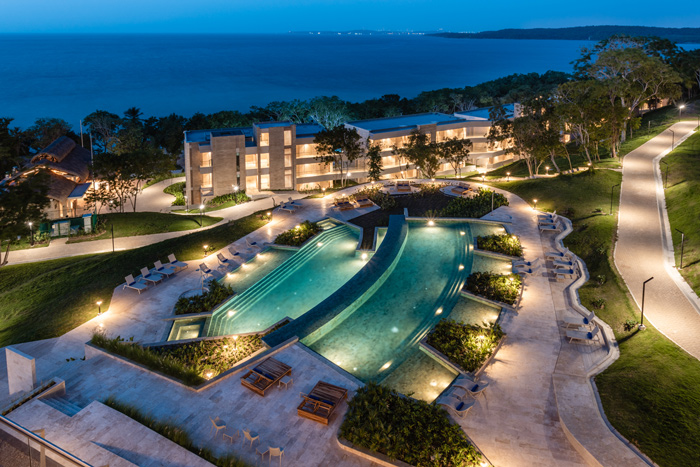 In the first quarter, Grupo Argos' Urban Development Business reported a historic increase of 203% in revenue and 180% in EBITDA
1 June 2022
Since 2016, the organization's Urban Development Business has generated cash flow income of COP 711 billion, for a net cash flow of COP 315 billion, and has structured projects that will generate income of COP 400 billion over the next five years. , allowing growth in the infrastructure segment of the Business Group, while the valuation of the properties has risen by more than COP 360 billion.
To date, the company has a land bank of 4,600 hectares valued at COP 2.32 billion.
In the first quarter of 2022, this business reported revenues of COP 61 billion, growing by 203%, for an EBITDA of COP 9 billion, increasing by 180%.
Through this business, Grupo Argos designs and executes urban and commercial projects in the metropolitan area of ​​Barranquilla and in Barú. During the first quarter, the Urban Development Business reported a 128% increase in net cash flow compared to the same period of the previous year thanks to the dynamics generated by the low-income housing projects and the materialization of new hotel businesses in the Island of Baru in Cartagena.
Since 2016, the Urban Development Business of Grupo Argos has generated revenues of COP 711 billion and a net cash flow of COP 315 billion, supported by a strategy that has allowed it to increase its participation in the segments with the highest housing sales in the Barranquilla market. The growth of cash flows and the projects under structuring and development have allowed the growth of this business, at the same time that it has promoted the development of Atlántico and Bolívar. During the last eight years, Grupo Argos' land portfolio registered an appreciation of more than COP 360 billion.
One of the most outstanding projects in the business is Ciudad Mallorquín, in Puerto Colombia, Atlántico, one of the most important housing megaprojects in the country that includes the development of 4.5 hectares of parks and green areas, consolidating the largest urban park of the area, four kilometers of bike paths and 11,000 m2 of platforms and new roads for the use of bicycles and other sustainable means of transport. At this time, the project has guaranteed revenues of COP 214 billion.
On the other hand, an ecotourism complex is being developed in Barú in which the Hotel Sofitel Calablanca has already been inaugurated, which today is the anchor for the development of the master plan for this territory.
In addition, sales negotiations have been signed for the expansion of the Decameron Barú, the development of a boutique hotel and the construction of a Four Seasons hotel, which, together, will attract investments of more than 600 trillion to the region and generate income for more than COP 50 billion to Grupo Argos.
To date, the company has a land portfolio that amounts to 4,600 hectares valued at COP 2.32 trillion.