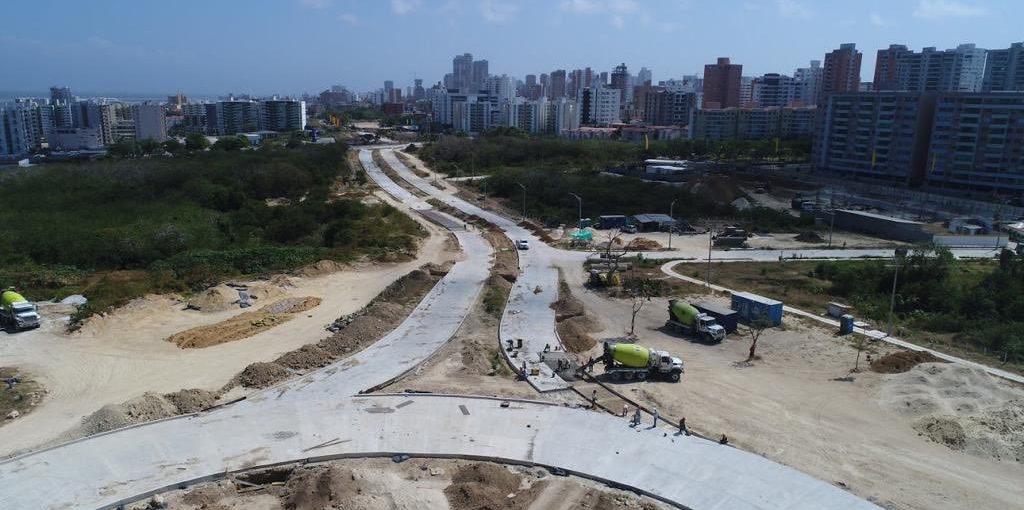 Uncategorized
Grupo Argos promotes the urban development of Barranquilla with the extension of the 65-Vía al Lago Street
20 September 2018
Corporate | September 20, 2018
Barranquilla. Grupo Argos, a matrix of sustainable investments in infrastructure, within the framework of its commitment to the urban development of Barranquilla, advances in the construction work for the extension of the 65-Vía al Lago street, which starts at 96th Street and connects with the avenue Circunvalar.
This road is projected on the Pavas Molina property, owned by Grupo Argos, and in which the construction of the Riomar Zonal Management Plan is planned. The extension of the Street has an approximate length of 1.8 kilometers, two roads 7 meters wide and an intervention area of ​​6.9 hectares.
"At Grupo Argos we are pleased to announce the progress of the construction of the 65- Vía al Lago street, a project that will have an investment of about COP $ 30 thousand million, for the mobility beneficiary of northern Barranquilla with connections to both Circulations of the city and with the University Corridor of Puerto Colombia. Likewise, we will contribute to sustainable development that respects Biodiversity with the construction of the future Riomar Metropolitan Park that will have more than 30 hectares, "said Camilo Abello, Vice President of Corporate Affairs of the Argos Group.
During this week, the 1.6-kilometer land movement of the road was completed to begin paving works for Section No 1, which will take place between 96th Street and the extension of 100th Street. The pavement structure comprises 30 centimeters of material selected as stabilized support, 15 centimeters of basic cement floor and 25 centimeters of rigid concrete pavement. The road will have storm sewer for the proper management of rainwater through the use of PVC pipes and collection sinks in precast concrete.
The opening of the road is projected for the second half of 2019 and includes elements such as developing an arborization strategy, in accordance with the provisions of the Forestry Manual for Barranquilla, which was prepared by Grupo Argos and delivered to the city in the year 2016. Furthermore, we will have a network of bike paths, bus bay, wide platforms, lighting and road signs, which will facilitate movement, connectivity and mobility in this sector of Barranquilla, improving the quality of life of its population.