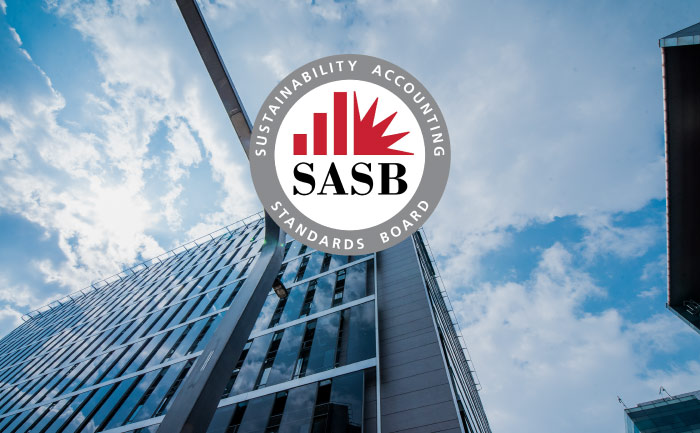 News
Grupo Argos integrates the International Standards of the Sustainability Accounting Standards Board (SASB) into its annual integrated report
27 May 2021
The organization has been voluntarily adopting some SASB parameters in its management and reporting processes on environmental, social and corporate governance matters for several years.
This year, for the first time, the company publishes a document aligned with the SASB methodology, in which it consolidates the holding's indicators and figures, as well as those corresponding to its energy and construction materials businesses.
The Argos Business Group incorporated the SASB standards on a voluntary basis to its annual Integrated Report, in order to make its environmental, social and corporate governance management known to the market, in line with the constant strengthening of its sustainability practices.
The Sustainability Accounting Standards Board, SASB, is an independent organization that establishes standards for the adequate communication of business management aimed at strengthening the efficiency of capital markets through the disclosure of material information to meet the needs of investors.
The publication of the SASB indicators joins other specialized information mechanisms that the company had been using to guarantee the maximum level of transparency vis-à-vis its stakeholders, such as the Global Reporting Initative GRI, the Integrated Reporting Framework of the IIRC, the Sustainable Development Goals that make up the 2030 Agenda, among others. These periodic disclosure exercises have allowed Grupo Argos, Cementos Argos and Celsia, among other things, to stand out among the most sustainable companies in the world in their sectors over the last 8 years, according to the Dow Jones Sustainability Index.
The full Annual Report is available at www.grupoargos.com/es-co/sostenibilidad/reporte-integrado
The separate report of the SASB indicators is available at: https://www.grupoargos.com/es-co/inversionistas/reportes-y-presentaciones/reportes-financieros