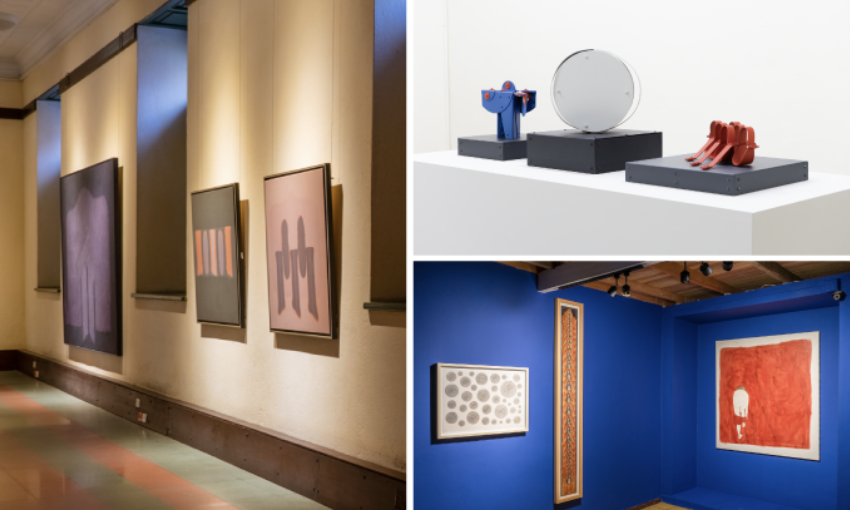 Grupo Argos inaugurates the art exhibition ''Más Allá de la Plazuela '' in Distrito San Ignacio
29 October 2021
The exhibition will take place in the San Ignacio Cultural and Creative District in Medellín.
50 works from the art collection of Grupo Empresarial Argos will be there for a month, from October 29 to November 28 in the San Ignacio District.
More than 350 works of different techniques and national and international artists make up the art collection of Grupo Empresarial Argos, which has been acquired for nearly 90 years.
This initiative consists of four exhibitions located in the Palacio de Bellas Artes, Edificio San Ignacio, La Pascacia and Cámara de Comercio de Medellín, spaces of the San Ignacio District in which artistic works of Antioquia and Colombian culture are articulated, accompanied by city ​​stories and symbolic characters.
"The Argos Business Group brings its art collection to the San Ignacio District to share this historical and cultural heritage with the city. The collection has been acquired for nearly 90 years and comprises a great variety of artists and techniques that can be appreciated by all the visitors of San Ignacio ".
Rafael Olivella
Vice President of Talent and Corporate Affairs
Grupo Argos
 
In its nearly 90 years, Grupo Empresarial Argos has worked on the positive transformation of Colombia and the countries where it is present, accompanying different manifestations of art and culture.