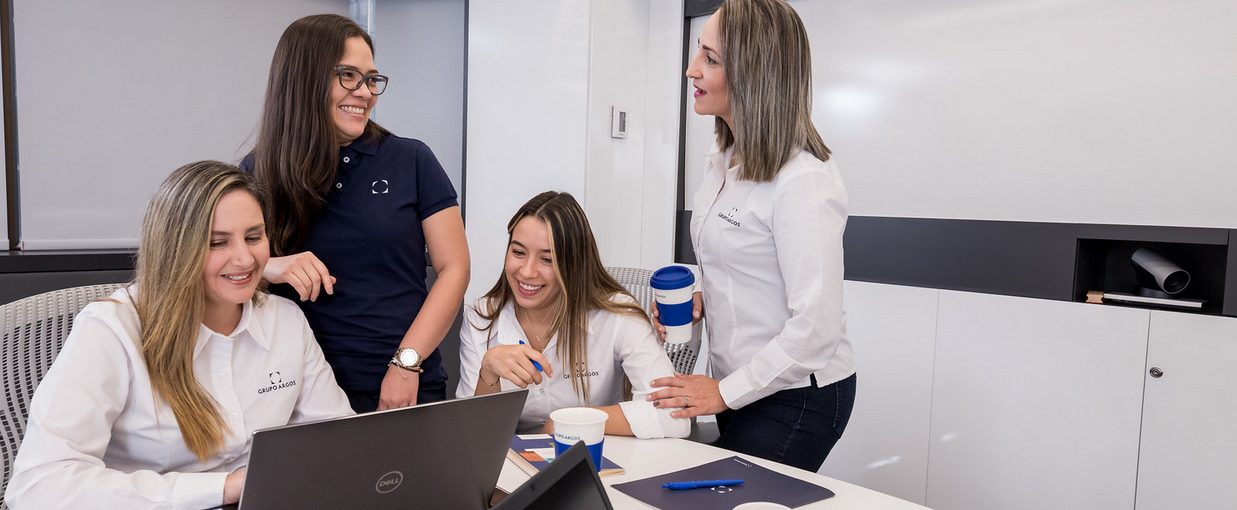 Grupo Argos among the global companies highlighted in the Bloomberg Gender Equality Index
26 January 2022
The Bloomberg Gender Equality Index, a leading global business and financial news and information company, recognized companies that are working to close gender equality gaps.
This initiative highlights companies for their good practices and for generating value for their investors through diversity and inclusion initiatives.
In this edition, 418 companies worldwide were included, three of them Colombian.
The Gender Equality Index, GEI for its acronym in English, is awarded by Bloomberg and measures the gender equality management of companies from five pillars: (i) female leadership and talent flow, (ii) equality and parity salaries, (iii) inclusive culture, (iv) policies against sexual harassment and (v) pro-woman brand. With this recognition, Grupo Argos entered the list of companies worldwide with the best performance in closing gender gaps and reaffirms its commitment to managing diversity and inclusion as a value-generating mechanism.
The company achieved a high rating in the Index thanks to its progress in the establishment and implementation of policies to prevent sexual harassment, the development of education and training programs in diversity and inclusion and the signing of eight credits associated with environmental, social and corporate governance for more than COP 2.6 trillion and that include compliance with indicators of diversity and inclusion. Three Colombian companies were included in the Bloomberg index, one of them Grupo Argos.
"We are proud to recognize Grupo Argos and the other 417 companies included in the GEI 2022 for their commitment to transparency and setting a new standard in gender-related data reporting. This is a testament that more companies are working to improve their gender-related metrics, fostering more opportunities for diverse talent to succeed in their organizations."
Peter T. Grauer – President of Bloomberg
About the Gender Equality Index
The Gender Equality Index is promoted by Bloomberg, a leading company in economic, business and financial information and news, where organizations stand out for their good business practices and for generating value for their investors. This index is currently present in 45 countries and recently began to take measurements in Colombia, with Grupo Argos being one of the 418 companies included that represent various sectors, such as infrastructure, construction, finance, technology and public services.