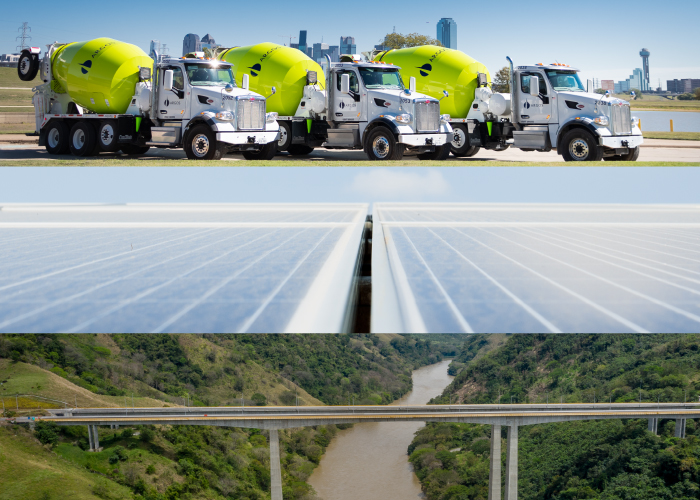 Companies of the Grupo Empresarial Argos are positioned as leaders in the Merco ESG ranking for their performance in environmental, social and corporate governance matters
8 March 2022
Grupo Argos was consolidated as the eighth most responsible company in Colombia, rising 14 positions compared to 2021. The company ranked tenth for its environmental management, sixth in ethics, transparency and good corporate governance, and the same place in the ranking for its social commitment to employees, customers and communities.
Cementos Argos ranked 16th in the ESG ranking, with outstanding performance in each of the topics. In environmental management it ranked 25th, in corporate governance 19th and 14th in social management.
For Its part, Celsia climbed nine positions to occupy 34th place in the ranking. It stood out in ninth position in the environment for its commitment to the energy transformation towards non-conventional renewable sources and its ReverdeC program. In corporate governance it reached 38th place and 35th in social.
The Merco Responsibility ESG monitor evaluates companies in matters of environment, social and ethics and governance. Some factors measured by this index are: the responsibility of the companies with the employees, the commitment to the environment and climate change, transparency and good governance and, in general, the contribution to the community in the country.
The Corporate Reputation Business Monitor, Merco, recognized Grupo Argos and its construction materials and energy businesses as among the most responsible companies in Colombia. Grupo Argos was in eighth place, while Cementos Argos and Celsia were in positions 16th and 34th, respectively.
The result of this ranking comes from more than 70,000 surveys carried out on six variables aimed at managers of large companies, economic information journalists, members of government, experts in corporate social responsibility, financial analysts and consumer associations.
On a consolidated basis, Grupo Empresarial Argos has credits associated with ESG indicators for more than COP 2.6 trillion, invested more than COP 77,000 million in the social management of its businesses and Fundación Grupo Argos programs, and strengthened the mechanisms of transparency and disclosure of information to all its stakeholders.
"This recognition ratifies the commitment we have as an organization to generate economic value for our shareholders through a respectful balance with our environment and different interest groups."
Jorge Mario Velásquez – President of Grupo Argos