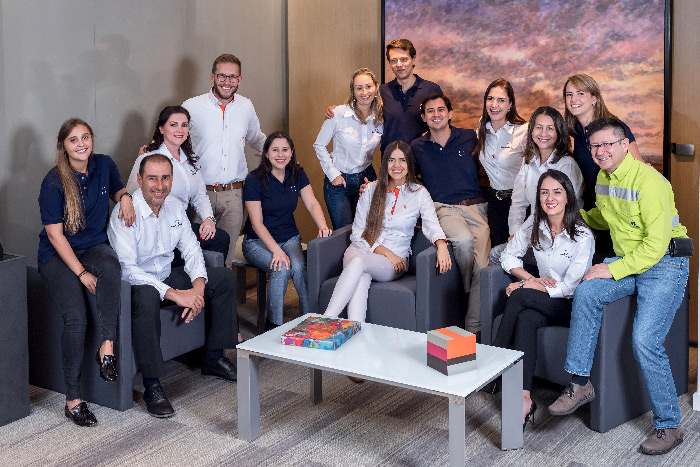 Companies of Grupo Empresarial Argos stand out among the most responsible and with the best corporate governance according to Merco
3 March 2021
Grupo Argos entered the ranking for the first time occupying position 22, Cementos Argos reached position 15 and Celsia entered the ranking of 43 in the monitor that measures the 100 most responsible companies in the country and with the best corporate governance.
Merco evaluates in this ranking variables such as ethical behavior, transparency, good governance, responsibility towards employees, contribution to the community and commitment to the environment and climate change.
The measurement included an important component on the contributions of Colombian companies to Colombian society to face the challenges derived from the pandemic and took into account the results of more than 5,000 surveys.
Grupo Argos and its businesses, Cementos Argos and Celsia were recognized by Merco Colombia for their commitment to the execution of programs and initiatives that contribute to the development and quality of life of their stakeholders. This year Grupo Argos entered the ranking for the first time occupying position 22, Cementos Argos in 15 place and Celsia consolidated itself from 43 in the Merco Colombia Responsibility and Corporate Governance ranking.
The companies of Grupo Empresarial Argos were also recognized in their sectors: Grupo Argos was ranked first among business associations, Cementos Argos was first among cement companies, Celsia was third in the energy sector, and Odinsa ranked second. in the construction and infrastructure sector.
During 2020, this business group invested more than COP 24,000 million in equipment from Intensive Care Units to strengthen the health system in Colombia, biosafety equipment for health personnel and food aid for more than 116,000 families in vulnerable situations. In addition, the organization invests more than COP 30,000 million on average each year in social and environmental programs for the collective benefit.
"The effects generated by the pandemic ratified the role of companies as the main source of employment and investment, as vehicles to promote the development of economies and to create solutions that provide progress and well-being to citizens. If companies do well, countries and their citizens do well, even more so when we strengthen our exercise by simultaneously ensuring financial, human, cultural, social and environmental growth "
Jorge Mario Velásquez – President Grupo Empresarial Argos
Merco Responsibility and Corporate Governance conducted more than 5,000 surveys among different interest groups during 2020 in order to evaluate companies' commitment to ethics, transparency, responsibility with employees, commitment to the environment and climate change.