FAQS
Find answers to frequently asked questions about Grupo Argos regarding shares, financial aspects, business and general information.
To consult our calendar of events, go to the following Link.
You can listen to the recordings of all our calls with investors in the financial reports section here.
All our quarterly and annual reports can be downloaded here.
The contribution to income and consolidated Ebitda of the strategic businesses as of March 31, 2019 is as follows: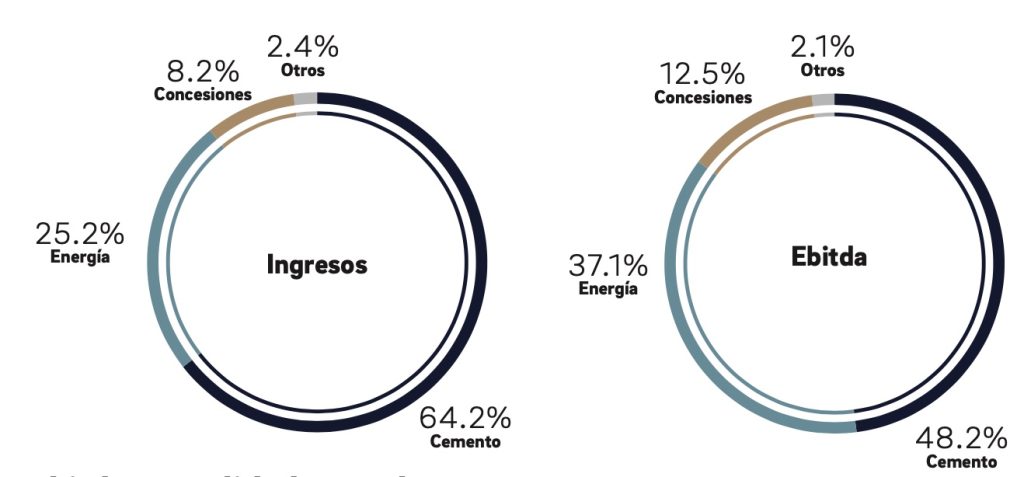 Grupo Argos fiscal year is from December to December.
As of December 2020, the debt at a separate level closed at COP 1.59 trillion, stable compared to the end of 2019.
The consolidated financial statements are those that are presented as if it were a single entity. The participation held over each subsidiary determines the treatment that must be used to build the consolidated income statement:
If the participation on the subsidiary is greater than 50%, the financial statements are added eliminating the transactions between the subsidiaries in the case of Grupo Argos are Cementos Argos, Celsia, ODINSA and Opain.
If the participation is between 20% and 50%, they are included through the participation method (MPP). In the case of Grupo Argos there are Sura and Pactia.
If the participation is less than 20%, only the dividends received are taken into account and enter the income statement directly to the income of the holding company. In the case of Grupo Argos, Nutresa and others.
Los estados financieros separados son los estados financieros de Grupo Argos donde las inversiones del holding se contabilizan a partir de las cantidades invertidas en cada filial. Si la participación es superior al 50% se contabiliza por método de participación (Cementos Argos, Celsia, ODINSA y Opain). Si la participación es inferior al 50% solo se tienen en cuenta los dividendos recibidos y son contabilizados en los ingresos del holding (Sura, Pactia y Nutresa).
Participation method: equivalent to the net profit weighted by the participation of the holding company in that subsidiary.