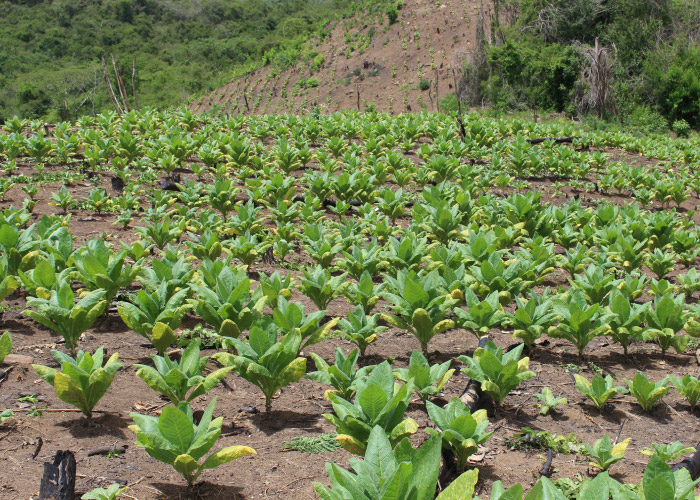 Grupo Empresarial Argos will plant one million trees during the National Sembratón led by the Ministry of the Environment
13 October 2021
The sowing days will take place during the month of October in the departments of Antioquia, Sucre, Bolívar, Tolima and Valle del Cauca
Grupo Empresarial Argos has planted more than nine million native trees of native species and has restored seven thousand hectares of forest during the last six years in the national territory.
The plantings have the objective of promoting processes of ecological restoration and protection of the water resource in the hands of the communities, local authorities and the owners of the properties voluntarily participate in the different regions of the country.
Grupo Empresarial Argos is the private organization that has contributed the most to the goal of the National Government of planting 180 million trees by 2022.
Grupo Empresarial Argos joined the Sembratón Nacional promoted by the Ministry of Environment and Sustainable Development with the planting of a million trees of native species and that will contribute to the ecological restoration of strategic ecosystems in Antioquia, Bolívar, Sucre, Tolima and Valle del Cauca. Among the species that are being planted are: samán, caracolí, encompass, mahogany, mangroves (red and white), among others.
With these plantings, the Grupo Empresarial Argos exceeds the nine million trees of native species planted voluntarily in the last six years and hopes to reach the ten millionth tree before the end of the year. An additional effort to the comprehensive compensation strategy to mitigate the effects of climate change based on nature-based solutions and that will allow it to reduce its greenhouse gas emissions by 46% by 2030 and add to the objective of being carbon neutral for 2050.
"We are proud to be part of the Sembratón Nacional with our voluntary reforestation strategy contributing to the restoration of Colombia's ecosystems. At Grupo Empresarial Argos we share the commitment to mitigate the effects of climate change, for which reason we will continue to articulate with projects that allow us to achieve the goal that we share as a country"
Jorge Mario Velasquez – President of Grupo Argos