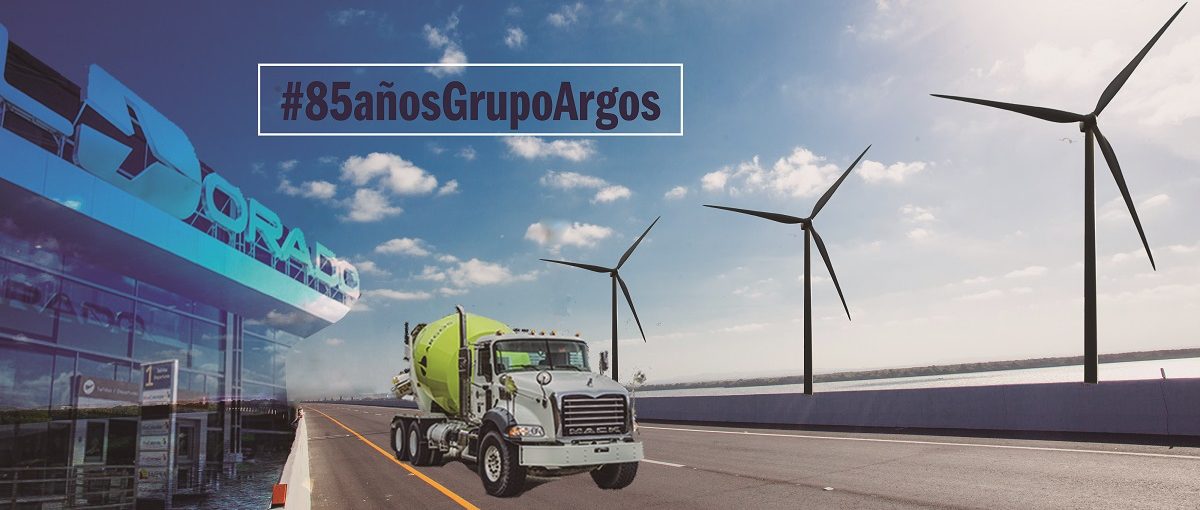 Sustainability
Grupo Argos: 85 years of infrastructure transformation
27 February 2019
Grupo Argos: 85 years of infrastructure transformation
Sustainability | FEBRUARY 27th, 2019
Throughout 85 years of history, Grupo Argos has had the opportunity to positively transform the lives of millions of people in the 18 countries where it is present, thanks to its participation in infrastructure projects which have been a fundamental piece for the development of the regions.
"Grupo Argos is the story of the people who have allowed us to turn 85 years old. The more than 10,000 shareholders representing 15 million investors, the vast majority of them through pension funds; to the hundreds of thousands of customers who have given their trust to our different businesses; to the communities in the areas where we are present and that have allowed us to help transform their lives; and to the thousands of collaborators who have helped us build the history of this organization over time, "says Jorge Mario Velásquez, President of Grupo Argos.
The company, which was born on February 27th, 1934 in Medellín, has had the capacity to transform into an infrastructure holding company with three strategic businesses: cement, energy and road and airport concessions (Cementos Argos, Celsia and Odinsa).
"Infrastructure is a fundamental pillar of social equity and development. We are proud that throughout these 85 years our business group has been a fundamental part of the implementation of so many projects that have provided well-being and growth and that have positively transformed the lives of millions of people," says Jorge Mario Velásquez.
Grupo Argos and all its subsidiaries, on this anniversary, renew their commitment to the development of the country, as evidenced by the fact that they are recognized as the most sustainable company in the world in the construction materials sector, according to the Global Sustainability Index Dow Jones, and ratifies its purpose to build a better society for all.