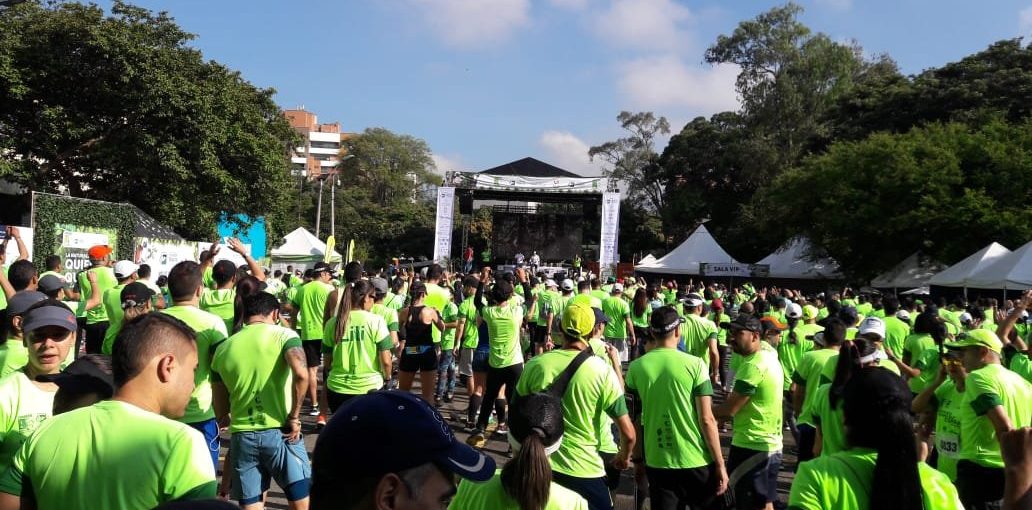 Sustainability
8,800 trees will be planted in Antioquia thanks to the 2019 Carrera Verde in Medellín
27 May 2019
Sustainability | MAY 27th, 2019
Grupo Argos participated for the third consecutive year in Medellín, through its Foundation, with the Carrera Verde, an initiative of the Fundación Natura that seeks to mobilize society around the care of forests and water.
In February, the race was held in Bogotá, in which 6,000 people ran, representing the planting of 18,000 trees of native species. This Sunday, 2,500 runners from Medellín said yes to forest restoration and water conservation, thanks to which 8,800 trees will be planted in municipalities such as Medellín, Bello and El Retiro.
Initiatives such as these, born from the commitment of civil society and the joint effort of public and private entities, guarantee the future of the planet and contribute significantly to the ecological restoration of the country.
The results have been achieved within the framework of a rigorous sustainability strategy by Grupo Argos that has been rewarded, at this beginning of the year, with the Latin Trade Index Americas Award for Sustainability for its environmental practices, which validate the contributions that Grupo Argos made to the company in 2018.
"For Grupo Argos, it is very valuable to be able to connect with the Carrera Verde, which, beyond motivating sporting activity, has an environmental sense and promotes awareness and responsibility of all children and adults, with the conservation of forests and biodiversity. It is very gratifying to see how each year the number of participants in Medellín increases, becoming a space to enjoy with the family and reflect on the importance of contributing to the protection of the environment", said Ana Mercedes Villegas, Executive Director of Fundación Grupo Argos.
About the race
• This is the first race certified with the 'Gold Green Race' standard, by the Council for Responsible Sport, in Latin America.
• This year 26,800 trees of native species will be planted, under the restoration modality
• The race is classified as "Carbon Zero" and has three modalities: competitive 10K, individual recreational 3K and family recreational 3K.