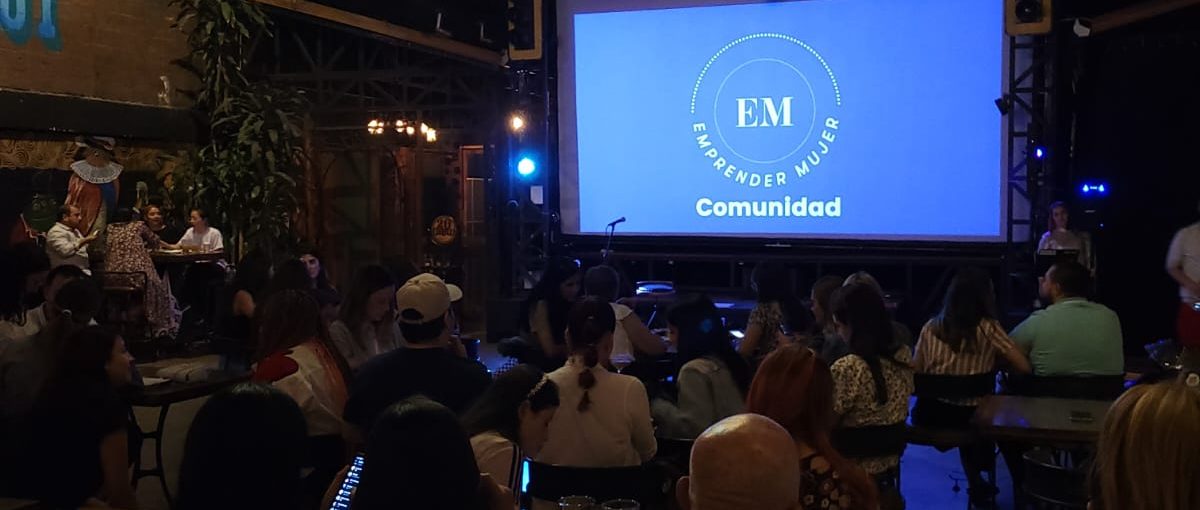 News
110 enterprises led by women reported triple-digit growth in their sales after the closing of the second phase of Emprender Mujer
30 August 2022
For four months, they received training and support in order to strengthen their business models through training in entrepreneurial skills, strategic mentoring and technical advice.
Of the 110 enterprises, 60 operate in rural areas and reported a 599% growth in their sales, meanwhile, the 50 businesswomen in the Aburra Valley achieved increases of 196%.
The second cycle of Emprender Mujer ended with outstanding results such as the generation of 44 new jobs, the establishment of 17 alliances between entrepreneurs and 16 technological implementations to optimize business models. Likewise, 46% of the entrepreneurs created new products within the framework of the accompaniment.
Emprender Mujer seeks to create and make visible an entrepreneurial ecosystem with a gender focus, facilitating the exchange of knowledge among women entrepreneurs.
The initiative arises from the commitment of Grupo Argos, Proantioquia, Impact Hub, Bancolombia, Transmetano and its Promigas Foundation, Comfama and the Siemens Foundation to contribute to reducing unemployment among women and strengthening the business fabric.
In the last four months, 110 enterprises led by women that are part of Emprender Mujer received strategic and leadership support with the purpose of strengthening their business models with knowledge in finance, talent and strategy.
The female entrepreneurs of Valle de Aburrá generated 44 new jobs, reported a 196% growth in their sales, signed 17 alliances, implemented 16 technological improvements and 46% of them created new products. This year the initiative extended its scope to the municipalities of Copacabana, Rionegro and Puerto Berrio in Antioquia with outstanding results such as a 599% growth in sales and the generation of 18 new jobs.
Emprender Mujer is the program of Grupo Argos, Proantioquia, Impact Hub, Bancolombia, Transmetano and its Promigas Foundation, Comfama and the Siemens Foundation, which seeks to create and make visible an entrepreneurial ecosystem with a gender focus in Medellín and the Aburrá Valley.
Currently, the program is in registration to replicate the experience in the department of Valle del Cauca and promote 50 enterprises led by women. Each entrepreneur will receive up to COP 150 million in benefits.
"By creating companies, strengthening the entrepreneurial ecosystem and generating employment, we build a country and positively transform the lives of millions of people. From our program We Create Social Value we will continue to develop initiatives such as Emprender Mujer that generate comprehensive value from a gender perspective and contribute to solving the challenges we face as a society".
Jorge Mario Velásquez
CEO Grupo Argos
"At Proantioquia we know that connecting people with opportunities that allow them to achieve their dreams is the way to transform society. The accompaniment of 110 female entrepreneurs from Antioquia within the framework of the second version of Emprender Mujer is an example of the private sector's commitment to closing gender gaps and promoting women's economic autonomy. We are honored to work as a team for a cause: to work for the splendor of Antioquia reflected in more development, better education, more quality employment, less inequality, new and better possibilities."
Maria Bibiana Botero
Executive President Proantioquia
"At Bancolombia, we see entrepreneurship as a great opportunity to contribute to the economic autonomy of women and make their leadership role in society visible. For this reason, we continue to strengthen our value proposition with a gender focus, which offers not only financial solutions, but also training programs such as Emprender Mujer, which enhance the skills of women to create and grow their own businesses. We are convinced that female entrepreneurship has very positive impacts on the entire economy".
Cristina Arrastia Uribe
Business Vice President of Bancolombia
"As women we need scenarios where we can learn and develop skills for our businesses, scenarios not only where concepts are learned but also where we find empathy with other colleagues to share that vulnerability that we rarely give ourselves the space to do as women, that is Entrepreneurship Woman , is more than a business strengthening program, it is a female empowerment community".
Wendy Arboleda Uribe
Women Entrepreneur Coordinator